Domo lives in an underground cave with Mr. Usaji, known in Japanese-language versions as Usajii, a portmanteau of the words usagi, (rabbit), and jii (old man, grandpa). Mr. Usaji is a wise old rabbit who has lived in a cave for decades, loves to watch television and drink astringent green tea. Mr. Usaji is not into any "new" materials, and does not own a telephone. In terms of fashion, Mr. Usaji focuses on materials instead of shapes. Mr. Usaji's favorite food is carrots, and his least favorite food is "something that is meaningless."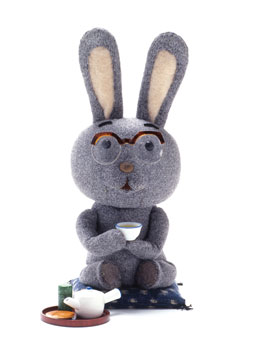 Usaji first appears in 1990s.
Ad blocker interference detected!
Wikia is a free-to-use site that makes money from advertising. We have a modified experience for viewers using ad blockers

Wikia is not accessible if you've made further modifications. Remove the custom ad blocker rule(s) and the page will load as expected.